Coronavirus pandemic has impacted all sectors of life worldwide including construction. However, in the coming years post pandemic, the city will have a face-lift.  Check these new green projects that will nurture your mental and physical health after the pandemic:
1. Canada's Largest Linear Park
Years ago, the city had announced that it would be getting one of Canada's largest urban linear parks by re-purposing a massive plot of unused land. The park, which has been named The Meadoway, is a 16-kilometre stretch of land that runs from the Don River Ravine to the Rouge National Urban Park in Scarborough. Currently, a barren space, will soon boast 1,000 species of flora and fauna and 10 agricultural gardens. Expected completion date: 2025
2. Toronto Islands' Flood-Proofing
Toronto Islands Flood Characterization and Risk Assessment Project includes three reports that detail the conditions that led to the flooding in 2017- the damage it caused, and proposed plans to prevent future flooding. The estimated costs of the flood prevention plan runs around $16 million. These green projects will not only protect the island from disaster, but also beautify the community. Expected completion date: TBD
3. Trudeau's Promise To Make The Country Greener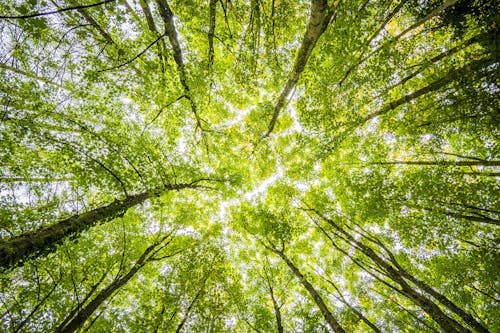 In 2019, Justin Trudeau promised the government under his leadership would invest C$3 billion over 10 years to plant two billion trees across the country. Carbon-eating, affordable and self-recycling, reforestation is a relatively easy way to combat climate change. Expected completion date: 2030
4. Bike Share Toronto Expansion
It has more than 5,000 bikes, 465 stations and an annual ridership of close to 2.5 million. The project has been such a success that the expansion is well underway. It will bring new service to five more wards with 50 % increase in kilometre coverage. That means more healthy transit options for people in North York, Etobicoke, Scarborough, and even the Toronto Islands. Trying to address the issue of congestion in our city, this is one more option that we want people to have to move around the city other than in a car. Expected completion date: By 2021
5. 81 Kilometres Of Cycling Bliss
Being one of the green projects, this 81-kilometre bike path is set to join the network for lovers of the outdoors named the Loop Trail. Extending over 300 kilometres and 11,000 hectares, it will cover nearly 17% of the city's land area. It is planned to connect five Ravine Priority Investment Areas, 22 Neighbourhood Improvement Areas, the Humber River and Don River ravine systems. Expected completion date: By 2030
BTW, if you want to discover more, you can still find the Toronto events near me.
By Jyoti Khatri
Jyoti Khatri writes for Chillwall on fun events, fitness, lifestyle near me and around the world.